Original Spicy Banana Ketchup
A bright and bold condiment that's got some heat with a bit of sweet. Ubiquitous in the Filipino Kitchen, this sauce is amazing on fried chicken, tacos, french fries, hamburgers, hot dogs, eggs, fried rice, egg rolls or anything needing that wow factor.
Shop now
Curry Banana Ketchup
An ode to our late nights on 6th Street in Austin. We always stopped by a cart that sold fresh cooked brats with the most amazing curry ketchup. This umami earthy twist on our Original Spicy Banana Ketchup goes great on anything especially fries, hotdogs, or even brats like ze Germans.
shop now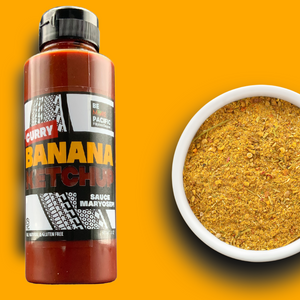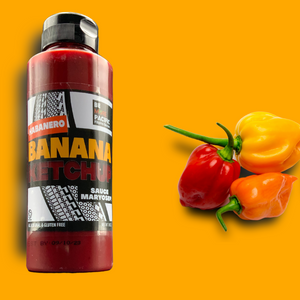 Habanero Banana Ketchup
We've taken that wonderfully bright beautiful Banana Ketchup flavor and taken it up a notch. It's not "ruin the rest of your day hot", more like "I can't stop eating it!", hot.
shop now